Are Publications in Crisis – Listen to the Podcast for Details
Pat Jansen talks with Chris Callen, Editor and Chief of Cycle Source Magazine about the magazine landscape, Grease + Gears, Sturgis and HOG.
Sponsor: Kustom Kulture Artisan Show at the Blue Ridge Run Rally at Cherokee, NC. Enter your custom sled here.
Podcast Questions with Chris Callen of Cycle Source Magazine:
I've been at places that I normally find magazines. Guess what. I can't find them at the airport, grocery stores, Barnes & Noble… WHAT IS GOING ON?
How has the stories changed from today to when you started?
A new Cycle Source Program is Grease + Gears. Tell us about this program.
What do you think is going on with young riders & Harley
Biker Etiquette Questions
Do waterless spray wash actually work?
It's the end of the month, and I'm taking a look at my finances and realize I lent out money to a buddy for a tranny rebuild without ever getting repaid. How can I gracefully ask my dog to pay me back?
PODCAST SPONSOR – Atomic Bob and his Atomic Dice Studio Arts – Taking Monsters and Aliens to the next level of existence… ONE Monster at a time.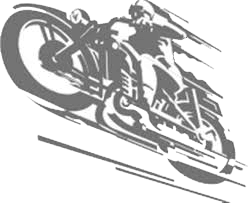 Produced by Bikerpros.com