Pat Jansen interviews Bandit, the owner/editor of Bikernet.com. Bandit runs an online custom bike magazine and talks about the Born Free 9 custom bike show. Bandit discusses about how the look of the Choppers from the 70's are now the cutting edge designs of today.
Questions for Bandit & Born Free 9 Update
Tell us about Born Free. What is the current beard per bike ratio?
This is certainly a trend-setting show, what are you seeing in the chopper / bobber realm?
Insider DOPE – Easyriders is up for sale. Any insight on what is happening to the magazine?
Your associated with the Hamsters, Is this a 2% club? Where 2% of the motorcycle community has 5 or more bikes. What do the Hammys do?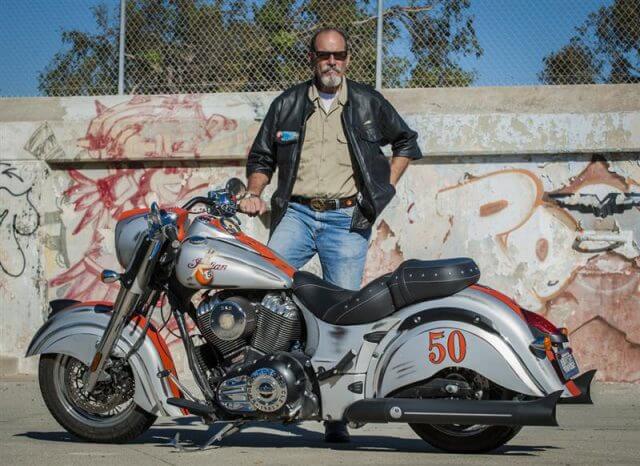 Biker Etiquette Questions
My chick doesn't like motorcycles. Her parents don't either. Neither do mine… any suggestions?
I like the look of big twin Indians. Do they handle better than Harley's touring bikes?
I patronize an independent shop. Should I tip the mechanic?
PODCAST SPONSOR – Atomic Bob and his Atomic Dice Studio Arts – Taking Monsters and Aliens to the next level of existence… ONE Monster at a time.