Can't Go To Sturgis This Year? No Problem We're Bringing It To You!
Source Media Group Presents – Sturgis Live! 80 Years In A Day
July 20, 2020, Pittsburgh, PA: With the pandemic nearly canceling the most significant motorcycle rally in the world, Cycle Source Magazine brings you "Sturgis Live" 2020, 80 Years In A Day. A backstage pass to The Sturgis 80th Anniversary with hosts Pat Jansen, Jack Schit, and Chris Callen, who will scour the rally to bring you a look behind every curtain. You will take the most epic rides with them, visit the monuments and parks, ride down Main Street, and of course, go to the legendary parties that make Sturgis what it is today.
There have been motorcycles coming to the Black Hills of South Dakota for over eight decades to enjoy the scenic rides, the brotherhood of the sport, and the good times surrounding the Sturgis Rally. This year, it came down to the wire as the American Motorcycle Culture, and the industry that supported it started to get ready for the 80th running of Sturgis, it looked like it might not happen. In the end, the city of Sturgis voted to move forward with the rally but the questions loom, who will be there, what will it look like and how will this year add up in the history books of the Sturgis Rally. Join Cycle Source Magazine's Chris Callen, a 25-year veteran in the motorcycle media and events world, who has assembled a team of lifelong riders who also happen to be among the most prominent voices in the industry. Pat Jansen has represented some of the biggest names in motorcycling and, at the same time, has built bikes and cars under the name Sin Central Garage. Jack Schit has walked onto the biggest stages on the planet, to emcee some of the largest and longest-running motorcycle events. Together these three will not stop until every question is answered. Join us as we go through 180 minutes of discovery into a part of this great country that bore pioneers, outlaws, gamblers, and statesmen, and of course, became the epicenter of the motorcycle universe. This is Sturgis Live 2020, 80 Years In A Day.
All of this is possible through a partnership with FITE TV, the global network responsible for the recent Moto Fite Club, and Flat Track Fite Club Pay Per View events. FITE TV has a long and successful history in distributing Martial Arts & Boxing events with over 2.4 million registered users and is now expanding their programming to include motorsports. To reach the American motorcycle riders with programs tailored made for them, Source Media has been brought on as a content creator to provide several offerings from the Custom and touring Motorcycle Scene in The United States. With Grease & Gears Garage, Roadshow & A Few New Offerings coming up, added into special event programs like Sturgis Live, Source Media is confident that they will have no problem filling the segment for FITE. "I think the greatest thing about this is that we are at a time where we (lifetime riders) can finally be in control of programing like this and show people who and what exactly we are. Up until now, the image of naked drunk people getting arrested is what the general public thinks of when you say, Sturgis. This year we are going to change all that and express the metaphysical side that calls to the adventurous spirits that go back to the pioneers and settlers."
So how can you watch it? Anyone with Roku, Amazon Fire, Apple TV, The Internet, or Smart TV can bring up FITE TV or go directly to our program at STURGIS LIVE! and get in on the action. You can pre-purchase this program now on FITE TV for $14.99 or anytime up until Aug 19, 7:00 PM EDT when we go live, just days after the rally ends. Find out for yourself what the 80th in Sturgis really was.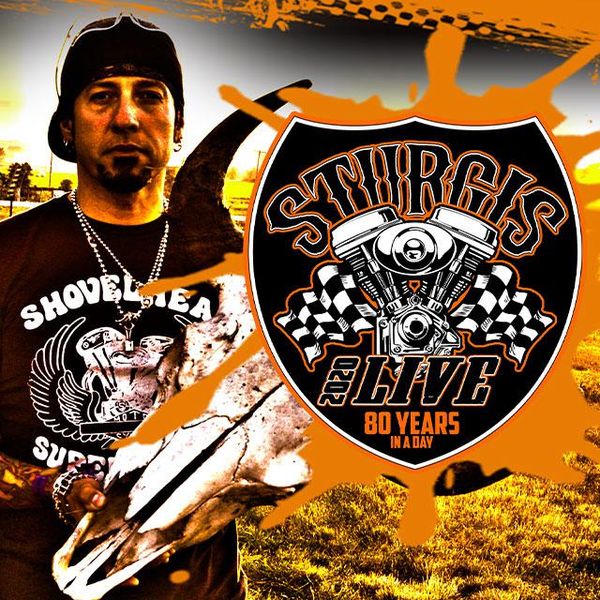 About FITE: FITE streams a rich array of live pay-per-view events, subscription packages and thousands of hours of live and on demand free programs to millions of fans around the world. Only the content you want, delivered how you want it – Online to Mobile to TV. We go where you go with amazing value and quality. Plus – community engagement via live chat, voting, reminders, favorites, deals, and contests.
FITE is the leading digital distributor for the industry's marquee events, including KSI-Logan Paul 2 from Matchroom Boxing, Canelo vs. GGG 1 & 2 from GBP / HBO, Pacquiao-Thurman from PBC / Fox, Crawford vs. Khan – Top Rank / ESPN PPV, all AEW PPVs, BKFC, NWA, RIZIN, and many others. For rights-holders, do one deal for global distribution on better terms with real-time reporting and faster payments.
About Source Media Group: Since the invention of MySpace, the folks at Cycle Source Magazine have quickly adapted each and every new media platform that comes along to better serve the motorcycle industry and the culture that surrounds it. Recently, they have rebranded the home Of Cycle Source, which now includes several media platforms working in conjunction with it. The collection of them operates under The Source Media Group and includes ShopTalk, BikeNite Live, Grease & Gears Garage, Grease & Gears TV, Grease & Gears Events, Cyber Show & Rally, and Cyber Swap Meets and of course their mothership, Cycle Source Magazine. By using their network and tool kit for delivering motorcycle media, they intend to expand on their offerings with new shows like Cannonball Chronicles that will find new partners with access to great content and aid them in the development of delivering that content to the motorcycle masses.